Introduction to Yoga
Have you always wanted to attend a yoga class but feel you wouldn't be able to do the moves?
Have you just started your yoga journey but feel you need support on poses?
Join Emma on Monday 6th June 18:30 – 19:15 and start your yoga journey.
This 4 week programme will run for 4 consecutive Mondays from Monday 6th June to Monday 27th June.
This will include:
• A breakdown and walk-through of Sun Salutations A and B.
• A breakdown of some of the key postures in yoga. Working on increasing strength, balance and flexibility.
• A relaxation at the end of each session helping you wind down after the practice.
• Understanding basic alignment principles.
• Developing greater body awareness.
This is perfect for you if:
• You are a complete beginner and want to learn the basics of yoga in a safe and supportive environment.
• You have some yoga experience but want to dig deeper and gain a strong foundational knowledge with correct alignment.
• You've had a break from yoga and would like a refresher or to go back to basics.
Due to the nature of this programme we want to ensure all participants are supported meaning there will only be 8 places available.
You can book your place onto our 4 week introduction to yoga for £39
**Please note you do not need to be a Ryland member, this programme is available for non members also.
Price
Introduction to yoga (£39.00)
Sold Out!
Get your new Myzone belt delivered directly to your home
Back to basics sessions to ease you back into indoor cycling classes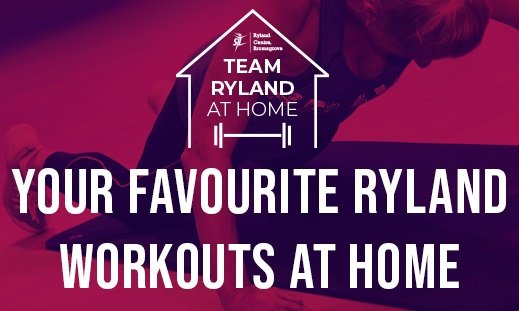 To help you maintain your health and wellbeing in lockdown